Lauren Burke has over 12 years of dance experience. She received her degree in Dance from the University of Houston. That same year, after a nationwide audition, she became the sole awardee of the Jonathan Wolken Scholarship to attend the American Dance Festival. Her recognition over the years continued as she received honors such as "Best Emerging Artist" from the Houston Fringe Festival, was listed among Houston's Top 100 Creatives by the Houston Press, and featured in the Houston Chronicle for her work on Visceral, a 3-dimensional experience of an all-female showcase that investigates beauty standards. Lauren is a performer, creator, teacher, and forever a student of dance and cross-collaborative arts. Through her interest and practice of other various art forms, Lauren enjoys discovering ways to create and present multi-disiplinary work. As a result, she has had the pleasure of dancing with companies spanning a variety of techniques and styles, such as Urban Souls Dance Company, FrenetiCore Dance Theater, Open Dance Project, and Dance Houston. Lauren continues to perform and collaborate nationwide. She now resides in New York City, where she continues her dance training and creative journey.
Instagram: @laurenburkedance
Photo by Kuo-Heng Huang.
A'Lexus Crooms is a native of Orlando, Florida. At the age of 8, she began her dance training at Momentum Live and has performed at the Orlando Shakespeare Theater several times. She has attended numerous summer intensive including Complexions Contemporary Ballet, The Ailey School, Dance Theatre of Harlem, Inlet Dance Theatre, and The School at Jacob's Pillow. A'Lexus has travelled to Quito, Ecuador to perform with the Ecuadorian Ballet and to Pietrasanta, Italy to perform at the D.A.P Festival. She attended Troy University where she received her B.F.A. in Dance and had the opportunity to perform featured roles in works by Kyle Abraham and Daniel Gwirtzman. She moved to New York City to pursue her passion for dance and is grateful for the many opportunities coming her way.
Instagram: @lex_crooms
Photo by Kuo-Heng Huang.
Allison Sale started Dancing in Alexandria, VA, and Ballet training at The Kirov Academy of Ballet, in Washington, D.C. She received a BFA in Dance Performance with Honors and Excellence Awards from The University of Arts, where she had multiple professional opportunities including international tours. Allison has performed and toured internationally and nationally with Loni Landon Dance Projects, Zoe|Juniper, Dance Iquail, Bennyroyce Dance, Alexis Convento & Artists and Life Dance with Earl Mosley. She has performed at the Metropolitan Opera for 6 Seasons in multiple New and Revived Operas. In addition to performing, Allison has enjoyed educating young dance artists in the tri-state area as well as teaching master classes nationally for the past decade. She is grateful for the steady exploration Bennyroyce Royon has provided on her artistic journey.
Instagram: @allison__sale
Photo by Kuo-Heng Huang.
Cara Seymour began her training in Ashtabula, Ohio under the tutelage of Clover Robinson and Shelagh Dubsky; she later received her B.F.A. in Dance from The Juilliard School under the direction of Lawrence Rhodes. Throughout her career Cara has had the pleasure of working with Brian Brooks Moving Company, The Metropolitan Opera Ballet, MOMIX, Ballet Nepantla, White Wave Dance, Elisa Monte Dance, Spiegelworld, Performa, and Company XIV. Additional credits include projects with Gideon Obarzanek, Carlye Eckert, The Kuperman Brothers, Celia Rowlson Hall, and Mary John Frank. Cara is thrilled to be dancing with Bennyroyce Dance!
Instagram: @cas44
Photo by Kuo-Heng Huang.
Philip Strom received his early dance training under Debra Pearse Rogo in Richland, Washington. He then attended New York University's Tisch School of The Arts where he worked with choreographers such as Crystal Pite, Sonya Tayeh, Ronald K. Brown, & Paul Taylor, amongst others. Phil participated in Springboard Dance Montreal 2018 where he performed works by Maxine Doyle of Punchdrunk, and Emesey Nagy of MA•ZE. Phil currently resides in NYC and dances with Gabrielle Johnson & Artists, Cherylyn Lavagnino Dance, & RyderDance, as well as creating his own work. He is very excited to be performing with Bennyroyce Dance this spring!
Instagram: @__fill
Photo by Kuo-Heng Huang.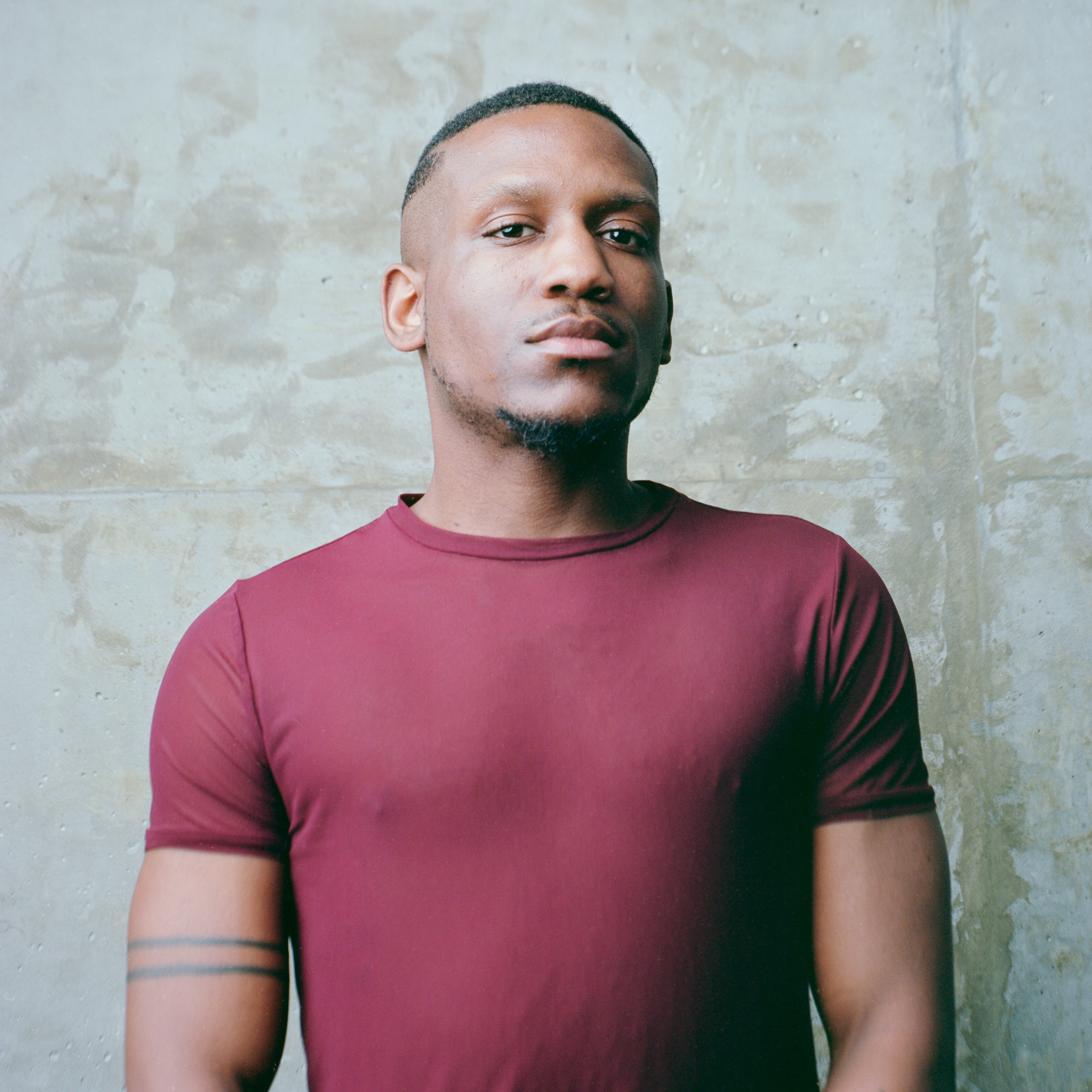 Wade Watson was born and raised in Brooklyn, New York. He began his dance training in ballet, tap, jazz, hip hop, and modern at Performing Arts and Technology High School and at Creative Outlet Dance Theater of Brooklyn. After attending a year at Long Island University under the direction of Dana-Hash Campbell he went on to become a company member of Nimbus Dance Works. He has also worked with other dance companies including Ballet Inc., Earl Mosley's Diversity of Dance, and Elisa Monte Dance. Wade has toured nationally and internationally throughout his career and has performed works by Desmond Richardson, Earl Mosley, Clifton Brown, Jamel Gaines, Jeroboam Bozeman, Tiffany-Rae Fischer, and Elisa Monte to name a few. As an actor he has worked with the Classical Theater of Harlem and has also been featured in the hit TV show POSE on FX.
Instagram: @iamwade.w
Photo courtesy of Wade Watson.
GUEST CHOREOGRAPHERS
Coming soon…
designers, composers & musicians
Coming soon…
alumni
Dance artists: Christian De Luna, Aurélien Peillex, Francesco La Macchia, Jennifer McQuiston Lott, Cailan Orn, Shay Bares, Adam Gauzza, Kate Harpootlian, Lynda Senisi, Lukasz Zieba, Craig Dionne, Gabriela Soto Hernandez, Gildas Lemonnier, Marie Zvosec, Britta Peterson, Fausto Rivera, Kyle Johnson, Lorraine Lau, Trisha Kelly, Ariane Roustan, Brendan Duggan, Clinton Edward.
Guest choreographers: Alexis Convento, Norbert De La Cruz III, Brian Gibbs, Jennifer McQuiston Lott, Nilas Martins, Monique Meunier, Elizabeth Roxas-Dobrish, and Marie Zvosec.
Designers, Composers, and Musicians: Joe Doran (lighting designer), Mikael Karlsson (composer), Ryan Lott (composer), Ryan Lee Masline (costume designer), Josh Monroe (lighting designer), and Rodrigo Ribeiro (motion graphics designer).
Banner photo by Kuo-Heng Huang